[Xbox/PC?] Indiana Jones (MachineGames/Bethesda)
Könnte eventuell 1937 spielen / Rom als Location?

I know you can't read much from the Indiana Jones game teaser but but I'm going to anyway. Indy seems to be heading to Rome in 1937 according to the ticket, typewriter and map of the Vatican. Which would place the game after Ark & Temple but before Crusade.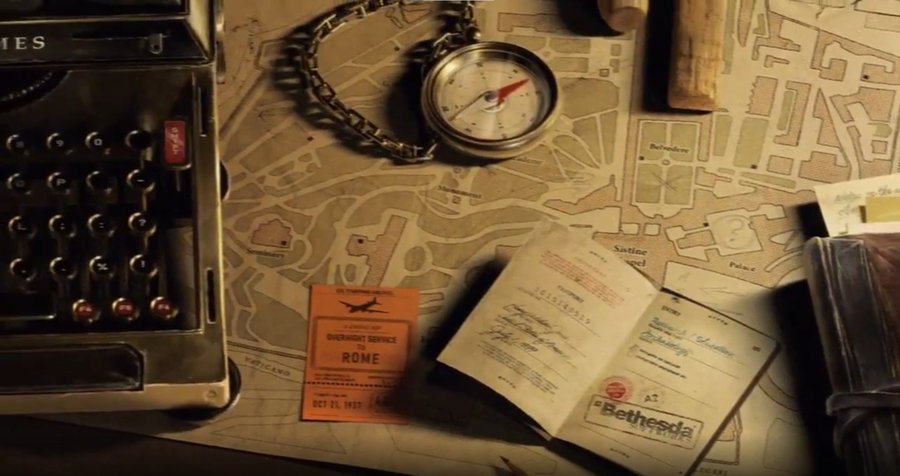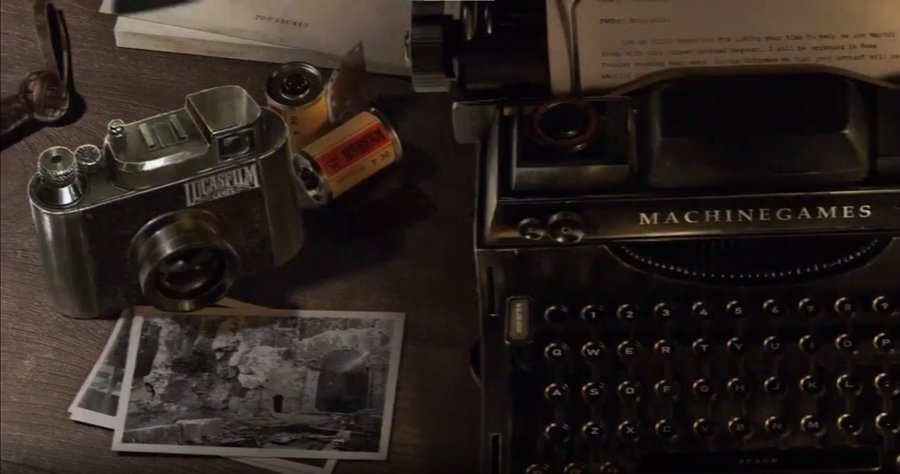 Gamefront.de dazu:
Indiana Jones

könnte 1937 in Rom handeln

14.01.21 - Das neue Indiana Jones-Spiel (Plattform: TBA) von Bethesda und Maschine Games könnte vielleicht im Jahr 1937 handeln. Das meint Leon Hurley von Games Radar anhand des Teaser Trailers herausgefunden zu haben.

Hurley beruft sich auf ein Flugticket, das in dem Teaser zu sehen

ist. Es stammt von 1937 und hat als Ziel Rom. Ebenso ist eine Karte vom

Vatikan in dem Video zu sehen. Damit würde das Spiel nach den Filmen

"Jäger des verlorenen Schatzes" (Raiders of the Lost Ark) und "Indiana

Jones und der Tempel des Todes" (Indiana Jones and the Temple of Doom),

aber vor "Indiana Jones und der letzte Kreuzzug" (Indiana Jones and the

Last Crusade) handeln.

1937 wurde dem italienischen Diktator Benito Mussolini das "Schwert

des Islam" übergeben, ein von der faschistischen Propaganda so

bezeichnetes Zeremonienschwert. Mit dem Schwert sollte die Rolle des

sich selbst zum "Verteidiger des Islam" ernannten Mussolini

unterstrichen werden. Ein Top-Secret-Ordner in dem Trailer legt nahe,

dass Indy wieder für die US-Regierung arbeitet, so dass Mussolini und

das Schwert vielleicht ein Thema im Spiel sind.

Indy liest auch die Bücher "Ancient Circles" und "Forbidden Stones",

was mit alten Steinkreisen und stehenden Steinen in ganz Italien zu tun

haben könnte. Es gibt zyklopische Ruinen in der Nähe von Rom, die

normalerweise dadurch definiert sind, dass sie aus massiven Blöcken

bestehen, wie auf einem Foto im Trailer zu sehen ist.

Man glaubt, dass sie von einer verlorenen Rasse - von riesigen

Zyklopen erbaut wurden - was dem Spiel eine mythische Note geben würde,

die die Spieler erforschen könnten.

Bethesda hat die Meldung nicht kommentiert und keine der Angaben bestätigt. Release: TBA (Europa)
Hank von Helvete: "The ass is the most beautiful part of the human body, but still there is a lot of shit coming out of it"

XBL Gamertag: bbstevieb